The Best Person I Can Be (exterior view), 2008, installation: security mirrors, frame, lights, fixtures, wall, 8 x 8 x 8 feet / 2.4 x 2.4 x 2.4 m. photo: Bob Hsiang

Offers opportunities for reflection that are vulnerably optimistic (What does the best person I can be look like?) and safely pessimistic (an anti-social space for scrutiny). Attempts to make physical the act of seeing oneself reflected in other people.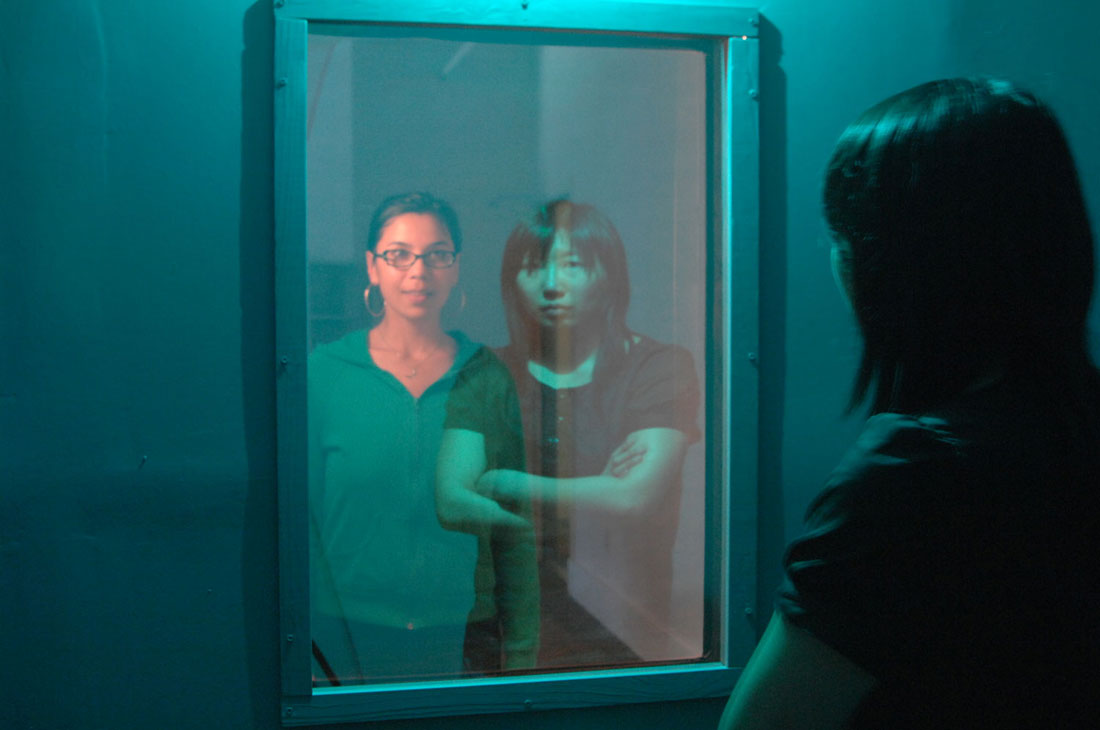 The Best Person I Can Be (interior view). photo: Bob Hsiang

A space for scrutiny.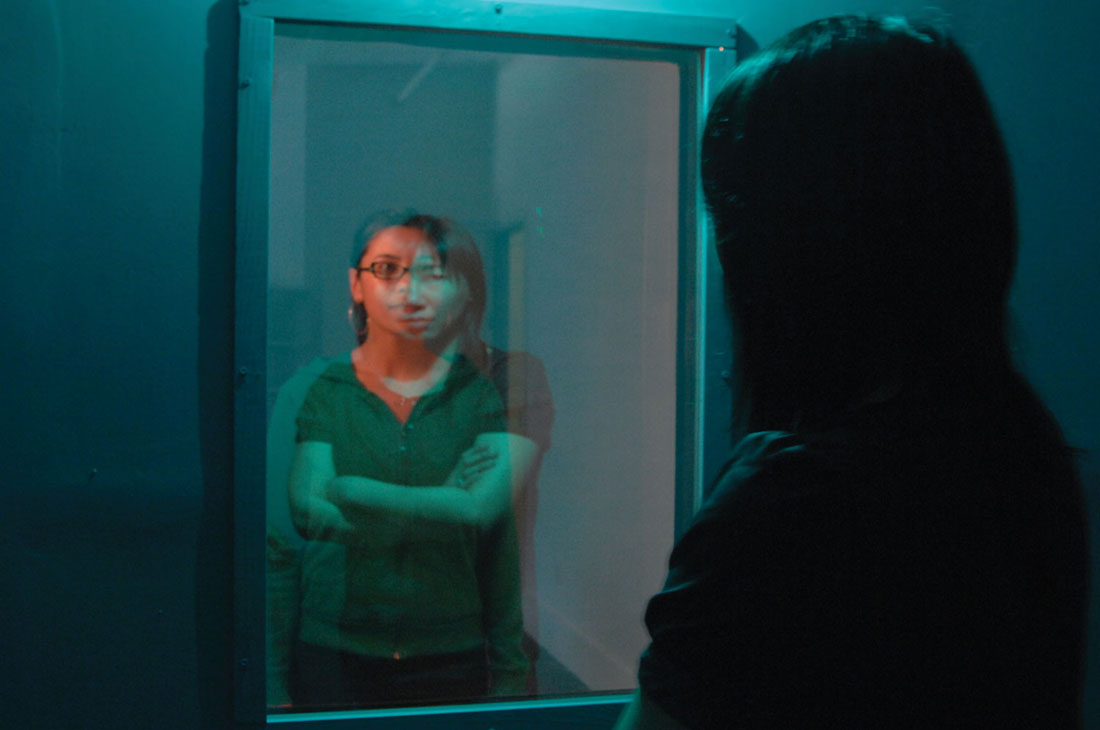 The Best Person I Can Be (interior view. photo: Bob Hsiang

A space to see yourself reflected in others.
Untitled, 2008, site-specific window intervention: window film, gels, acetate, 9 x 7 feet / 2.7 x 2.1 m

Colors views of the world. The windows are mostly tinted dark, with peepholes in various colors of roses. Only one pair of peepholes is left uncolored.
detail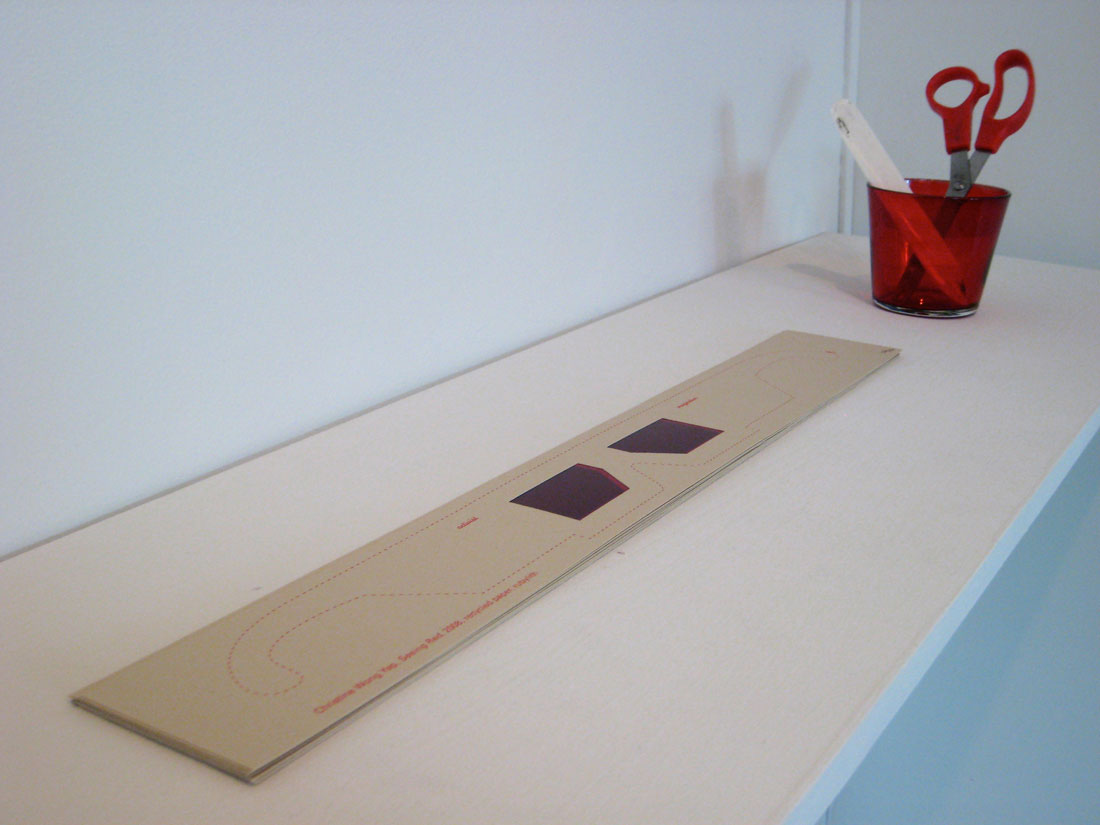 Seeing Red (installation view), 2008, screenprint, rubylith, 20 x 3 inches / 508 x 76 mm

An edition of screen-printed glasses with lenses of Rubylith, a screen-printing film. A proposal for lenses to be worn and removed. Recalls KSW's start as a screenprint workshop, while questioning reactionary modes.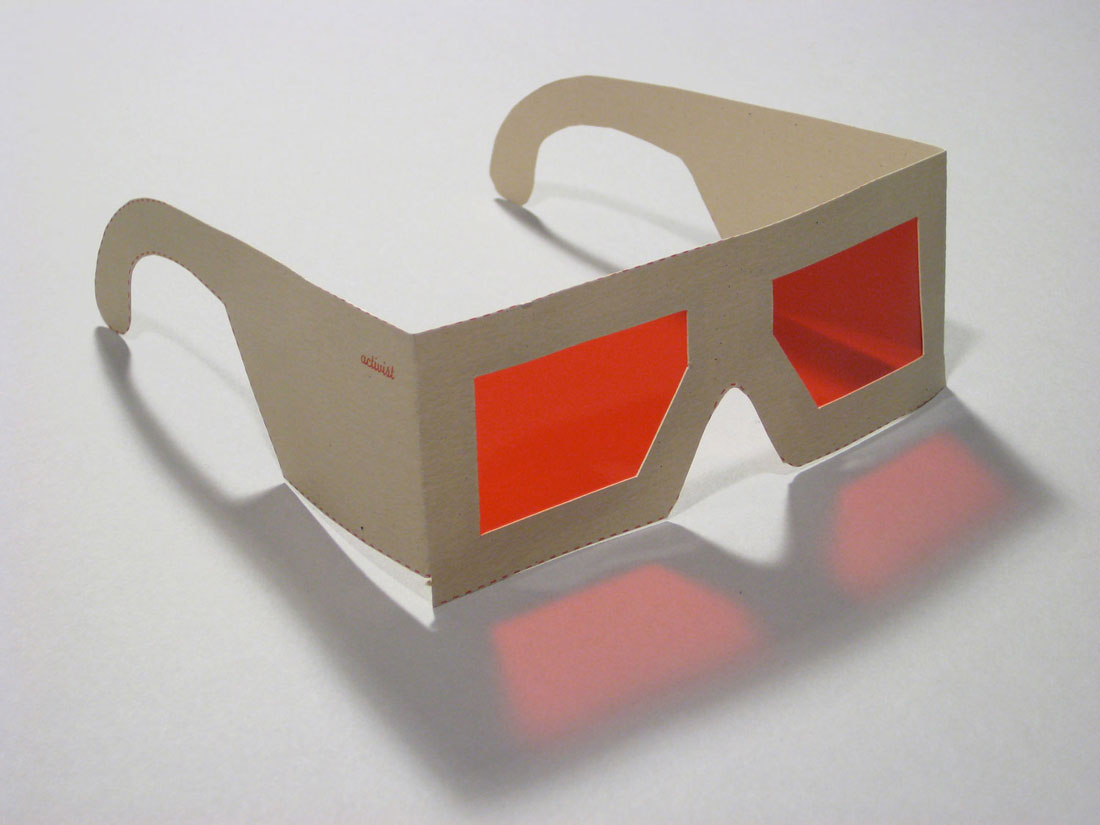 SeeingRed (glasses cut out by viewers), 2008, screenprint, rubylith, 6 x 3 x 6 inches / 152 x 76 x 156 mm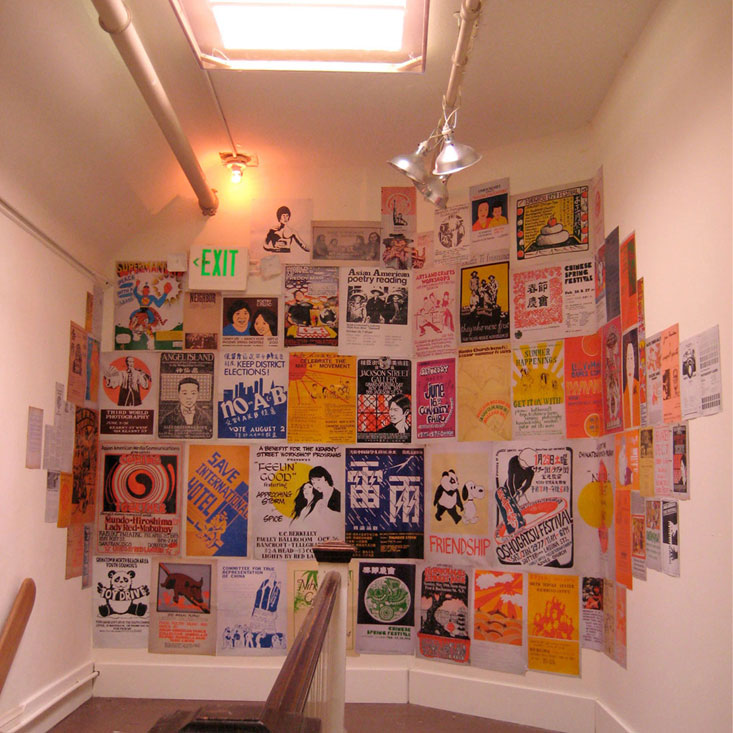 Kearny Street Workshop artists, including Zand Gee, Nancy Hom, Jack Loo, Mitsui Murai, Leland Wong and others, An exhibition of reproductions of Kearny Street Workshop Posters, curated by Christine Wong Yap, 1974–1983, digital prints, 10 x 10 x 10 feet / 3 x 3 x 3 m (installation)

Acknowledges KSW's graphic legacy as well as my sense of chronological distance from the conditions in which KSW emerged. The informal display is inspired by the some original style, funk and utilitarianism of the posters. View the poster guide (PDF, 356 kb).
Detail. Angel Island Immigration Station woodcut and Coming Together screenprint by Leland Wong. Remaining works: artists unknown.