April: Harvester Arts Residency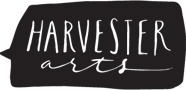 I'm excited to experiment, research, and connect at this process-focused residency in Wichita!
Read about Harvester's mission and its new building in the Wichita Eagle.
Harvester Arts
Residency: April 4–26, 2015
Exhibition: April 24–May 17, 2015
Opening Reception: Final Friday, April 24, 7–10pm
215 North Washington, Old Town, Wichita, KS
2/4–3/1: Make Things (Happen) @ Interface Gallery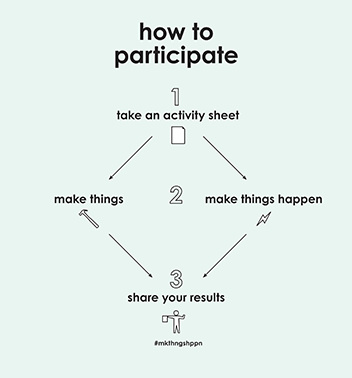 Make Things (Happen) is coming to Oakland for its very own exhibition. This expanded version will feature over 40 artist-created activity sheets, interactive work stations, offsite locations, and artist-led public events!
February 4–March 1, 2015
Opening Reception: Friday, February 6, 6–9pm (Oakland First Fridays)
Interface Gallery, 486 49th Street (inside Temescal Alley, between Telegraph Ave. and Clarke St.), Oakland, CA
Gallery Hours: Wed–Sun, 11–4
2/6–3/15: Most Likely to Succeed @ Wave Pool
I'm happy to help kick off a new artist-run space by participating in their first show! I'll be showing 12 diagrammatic Postive Signs drawings.
Artists: Alicia Escott, Kristin Farr, Erin Colleen Johnson, Chase Melendez, Susan O'Malley, Jessica Smith, and Christine Wong Yap.
February 6–March 15, 2015
Opening reception: Friday, February 6
Wave Pool, Cincinnati, OH
11/15–12/31: Ortega y Gasset Projects @ SideCar Gallery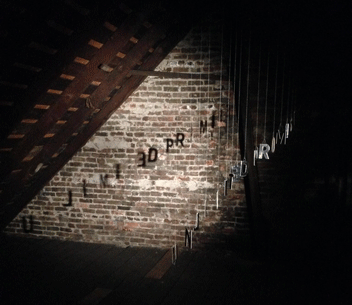 I'm excited to join this artist collective and gallery. First up: we're exhibiting in a group show in the Chicago metro area.
November 15–December 31
EARTHTWERKS & Other Celestial Familiars
SideCar Gallery
411 Huehn St., Hammond, IN
Opening reception: November 15, 5–10 pm
August/September: The Eve Of...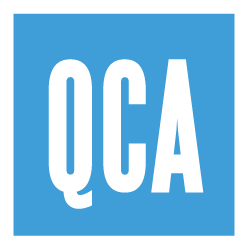 A self-initiated residency, new body of work, artist-run exhibition, and public forum supported by a Queens Art Fund Grant from the Queens Council on the Arts with public funds from the New York City Department of Cultural Affairs in partnership with the City Council.
Learn more about The Eve Of...
Mar. 27–Nov. 29: Social in Practice: The Art of Collaboration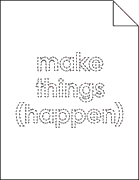 Over the moon about sharing this new project featuring activities by 29 artists.
Curated by Deborah Willis and Hank Willis Thomas, the exhibition brings together 16 innovative change-makers—as well as community activists, sociologists, scholars, and a physician—around social justice, collaboration, community, empowerment and activism.
March 27–October 2, 2014
Nathan Cummings Foundation, NYC
Reception: March 27, 6-8 pm

October 16–November 29, 2014
NYU Tisch School of the Arts Department of Photography and Imaging galleries
Gulf + Western Gallery (1st Floor) and 8th Floor Galleries @ DPI, 721 Broadway @ Waverly Place, New York, NY 10003
Opening Reception: Thursday, October 16th 6-8pm
Gallery hours: M–F 9–7, Sat 12–5
Read Pete Brook's review: "Exhibition Review: 'Social Practice: The Art of Collaboration.'" on PrisonPhotography.net (June 19).
Curator and writer Christian L. Frock invited me talk about my self-initated projects on her panel, SOS Artists: Strategies of Survival.
I will participate from the East Coast—sharing reflections, images, and a diagram. It should be an interesting dialogue—panelists include esteemed colleagues Jonn Herschend, Ernest Jolly, Favianna Rodriguez, and Stephanie Syjuco.
View the timeline flowchart mapping my strategy.
June 12, 2014: Ribbon Texts on Oprah.com
My positive messages sewn in real ribbons can now be seen on Oprah.com.
June 2–8: The Pictures Full of Happiness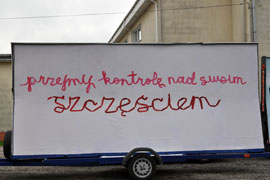 I completed new ribbon texts in Polish for a mobile exhibition on billboards and posters.
Featured artists included Susan O'Malley, Leah Rosenberg, and Galeria Rusz. The exhibition traveled to cities and small towns in Kujawsko-Pomorskie Region: Bydgoszcz, Toruń, Włocławek, Inowrocław, Chełmno and Golub-Dobrzyń. Students groups visited and responded with their own artworks.
June 2–8, 2014
Galeria Rusz across the Kujawsko-Pomorskie Region, Poland
Bronx Museum Artists in the Marketplace
Excited to be part of this cohort of 36 NYC artists and participate in mutual studio visits. The works and dialogues have been engrossing.
The Artist in the Marketplace (AIM) program provides networking opportunities to emerging artists residing in the New York metropolitan area and to introduce their work to a greater audience. AIM culminates with a biennial exhibition organized by guest curators and an accompanying catalogue.
April–June 2014
Bronx Museum of the Arts, Bronx, NY
Ortega y Gassett Gazette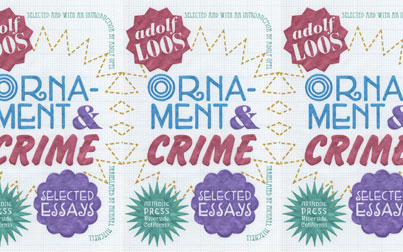 Check out my latest gel pen drawing.
The Gazette is published by Ortega y Gassett, a collaboratively artist-run alternative art space in Ridgewood, NY. Organizer and artist Lauren Frances Adams asked contributors to illuminate Adolf Loos' essay, "Ornament and Crime."
Land and Sea
I've contributed my first riso—a poster/DIY mini flag set—to this epic box set.
Land and Sea is an Oakland, CA-based fine art publishing venture by Chris Duncan and Maria Otero. Check out the box set of 77 artist's risographs at the L.A. Art Book Fair, 1/31-2/2.
Land and Sea #77