Goals
By sharing what makes Chinatown special to each of us, we focus on the wonderful and diverse particulars that help us feel connected to a place and a community. We reveal what nourishes us, our neighborhood, and our sense of belonging.
Partners & Supporters
This is a project of the Chinatown Arts and Culture Coalition and the Chinese Culture Center of San Francisco. It is supported by the San Francisco Foundation.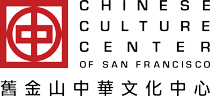 Press