What makes you feel, "I belong"?
How do arts and culture contribute to your sense of belonging in Chinatown?
Share your story of belonging!
There are a thousand tastes, smells, sights, sounds, and textures that make Chinatown special, and there are a thousand things that make YOU unique.
We want to hear: What makes Chinatown special to YOU?
You are invited to share your story of art, culture, and belonging in San Francisco Chinatown!
Your responses will inform an art project and exhibition by artist Christine Wong Yap in Fall 2020 in SF Chinatown.
You'll be eligible to receive a free copy of the publication if your contribution is included.
Goals
By sharing what makes Chinatown special to each of us, we focus on the wonderful and diverse particulars that help us feel connected to a place and a community. We reveal what nourishes us, our neighborhood, and our sense of belonging.
Who can participate?
We want to hear from you if you live in, work in, or visit San Francisco Chinatown.
What do you mean by "art" and "culture"?
We're interested in culture—food, drink, language, clothing, traditions, festivals, spirituality, pop culture, night markets, lifestyles, and more.
And we're also interested in art—visual arts, dance, theater, music, literature, film, architecture, design, and so on.
How might art and culture relate to belonging?
Here is one example from a past project, about egg custard tarts and memories of a beloved grandmother...
Maybe you feel a connection to your culture when you enjoy a BBQ pork noodle soup, drink boba tea, or snack on green tea flavored Pocky. Perhaps the sound of lion dancing brings back memories of your childhood apartment. Do you express yourself through ink paintings, anime, or Dance Dance Revolution? Do you bond with friends by reminiscing about Cantonese operas, discussing pop stars, or learning about traditional medicine? ...
You tell us!
How do I participate?
Submit your story of belonging via our online Google Form. We are accepting stories now until March 31, 2020. (We're extending the deadline in light of COVID disruptions. Stay safe and support Chinatown!)
Optional: Let's Make Art!
Print it out.
On the activity sheet, sum up your feelings about how and arts and culture contribute to your sense of belonging in Chinatown via poetry, calligraphy, drawing, collage, photography—or surprise us with your creativity!
Include the same name or alias on your activity sheet as on your questionnaire.
Submit your art!
Email with a digital scan or to submit a response in a different media or discipline.
Your submission may be included in the exhibition in Chinatown in Fall 2020!
More ways to engage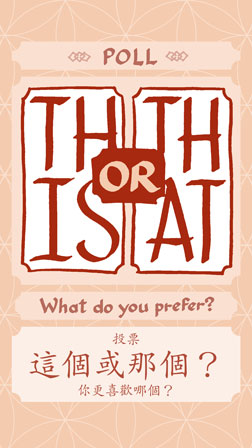 See activities and comics from my recent Instagram takeover at Chinese Culture Center of San Francisco's Instagram. Activities are archived in the Story Highlights, and you're welcome to participate at anytime.
Contact us
If you have any questions, please email Christine Wong Yap at .
Who we are
Christine Wong Yap is a visual artist who works in social practice, drawing, printmaking, and publications, among other media.
She has developed projects on belonging in the Bay Area in 2018–2019, and Albuquerque, New Mexico in 2017 (see past artworks—such as certificates, bandannas, signs—and read other contributor's stories of belonging in the book or zine).
She holds a BFA and MFA from the California College of Arts in Oakland and San Francisco. A longtime Bay Area resident, moved to New York in 2010, but returns often for family, residencies, and collaborative projects like this.
Learn more about her at ChristineWongYap.com or Instagram @christinewongyap.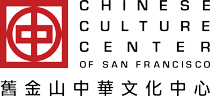 This is a project of the Chinatown Arts and Culture Coalition and the Chinese Culture Center of San Francisco.
Press
The Instagram takeover activities were mentioned in "Buckle Up for a Virtual Culture Road Trip This Weekend" on the Bloomberg Philanthropies Blog on May 1.
Thanks
Thanks to the Chinese Culture Center of San Francisco, the Chinatown Arts and Culture Coalition, and participants. This project is supported by the San Francisco Foundation.