Goals
By sharing what makes Chinatown special to each of us, we focus on the wonderful and diverse particulars that help us feel connected to a place and a community. We reveal what nourishes us, our neighborhood, and our sense of belonging.
I'm incredibly proud of this project for many reasons. Here are a few:
A deepened understanding of culture, identity, and belonging.
The culmination of a year-long community-engaged process and several months of illustration.
My most language-accessible project to date (all credit to YY Zhu and Weiying Yu of CCC).
Contributors' stories form a profound sense of a place rich with cultural assets and vibrant discoveries in shared public space that speaks to density, spontanaeity, and continuity. It is crucial for Chinatown to survive the current pandemic and economic uncertainty and thrive for future generations. Chinatown (and Manilatown) is a living memory palace where memories are created daily.
A solid partnership with Chinese Culture Center of SF (CCC) and the Chinatown Arts and Culture Coalition. Comic books will be freely distributed to the neighborhood via the Chinatown Community Development Corporation 華協中心, the I-Hotel Manilatown Center, and the Chinatown Public Health Center. Neighborhood residents can also pick up free copies (as available) at 41 Ross Alley.
Partners & Supporters
This is a project of the Chinatown Arts and Culture Coalition and the Chinese Culture Center of San Francisco. It is supported by the San Francisco Foundation.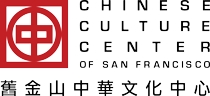 Press
Photo of comic books in alley by YY Zhu/CCCSF.