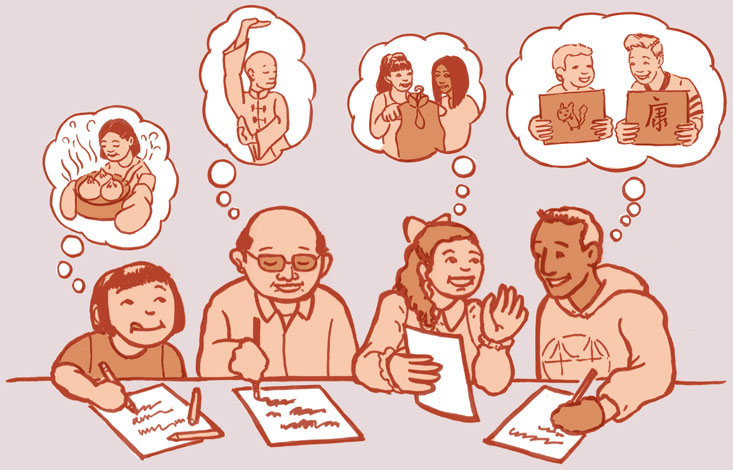 Story Collection
From January 22–June 15, the public was invited to share their story of art, culture, and belonging in San Francisco Chinatown:
What makes you feel, "I belong"?
How do arts and culture contribute to your sense of belonging in Chinatown?
There are a thousand tastes, smells, sights, sounds, and textures that make Chinatown special, and there are a thousand things that make YOU unique.
What makes Chinatown special to YOU?
The collected stories are source materials informing these artworks:
Who can participate?
We want to hear from you if you live in, work in, or visit San Francisco Chinatown.
What do you mean by "art" and "culture"?
We're interested in culture—food, drink, language, clothing, traditions, festivals, spirituality, pop culture, night markets, lifestyles, and more.
And we're also interested in art—visual arts, dance, theater, music, literature, film, architecture, design, and so on.
How might art and culture relate to belonging?
Here is one example from a past project, about egg custard tarts and memories of a beloved grandmother...
Maybe you feel a connection to your culture when you enjoy a BBQ pork noodle soup, drink boba tea, or snack on green tea flavored Pocky. Perhaps the sound of lion dancing brings back memories of your childhood apartment. Do you express yourself through ink paintings, anime, or Dance Dance Revolution? Do you bond with friends by reminiscing about Cantonese operas, discussing pop stars, or learning about traditional medicine? ...
More ways to engage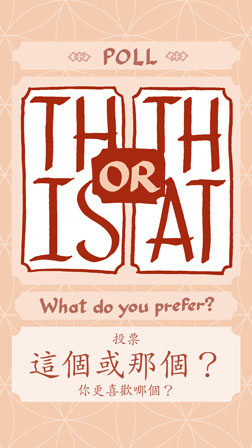 See activities and comics from my recent Instagram takeover at Chinese Culture Center of San Francisco's Instagram. Activities are archived in the Story Highlights, and you're welcome to participate at anytime.