Camron-Stanford House, on Lake Merritt, Oakland, CA
The Great Balloon Giveaway team included children from the City of Oakland's Lincoln Square Recreation Center, and volunteers from Mills College and the Camron-Stanford House.
The team separates the helium-filled balloons.
The team had hundreds of balloons to distribute to the public.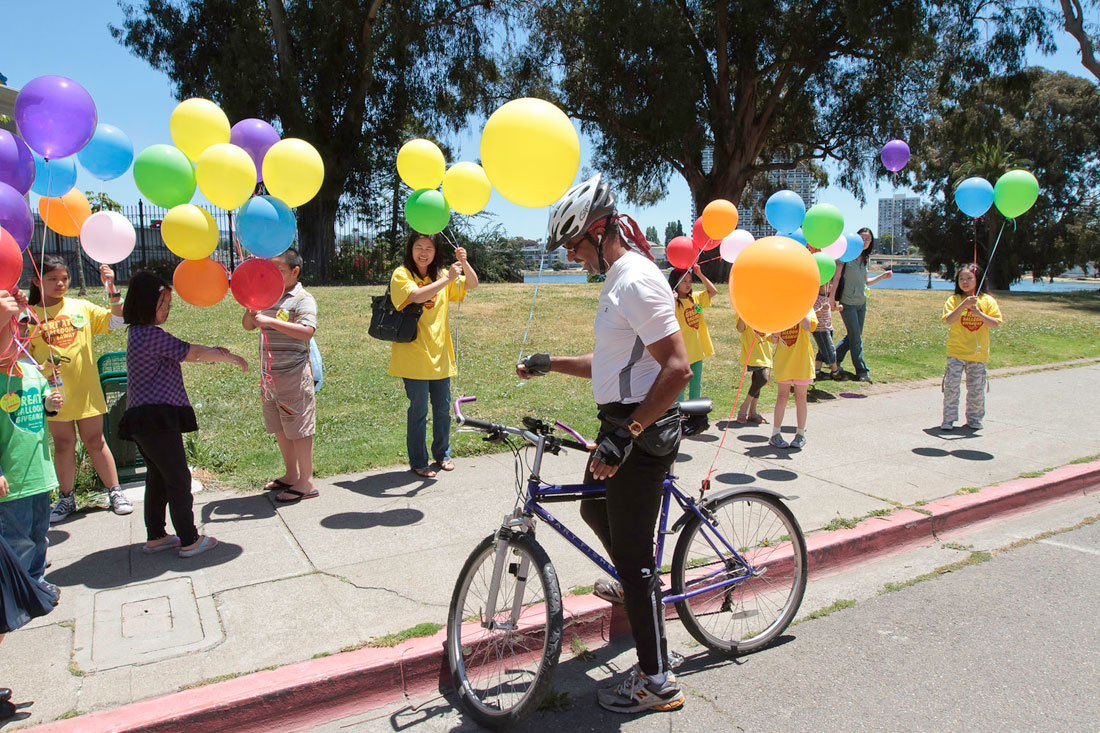 Balloon recipients circumambulated the lake, piquing the interest of more passersby.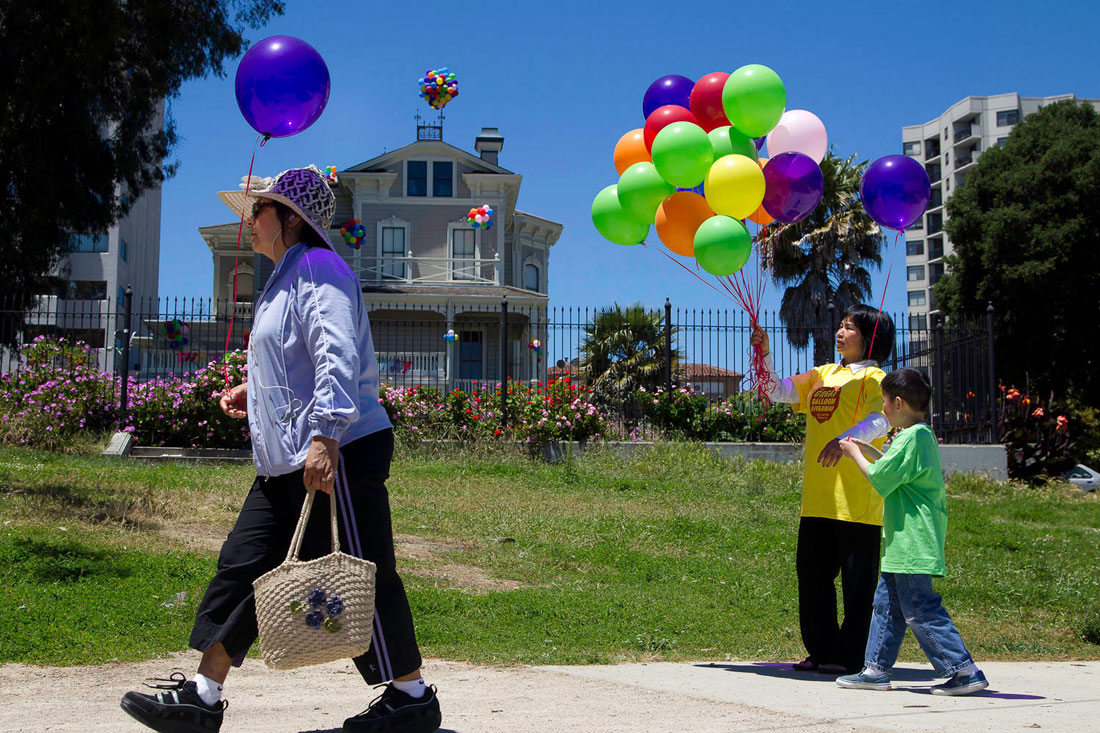 Volunteers distributed balloons along the lakeside.
More volunteers distributed balloons in front of the house, facing downtown Oakland.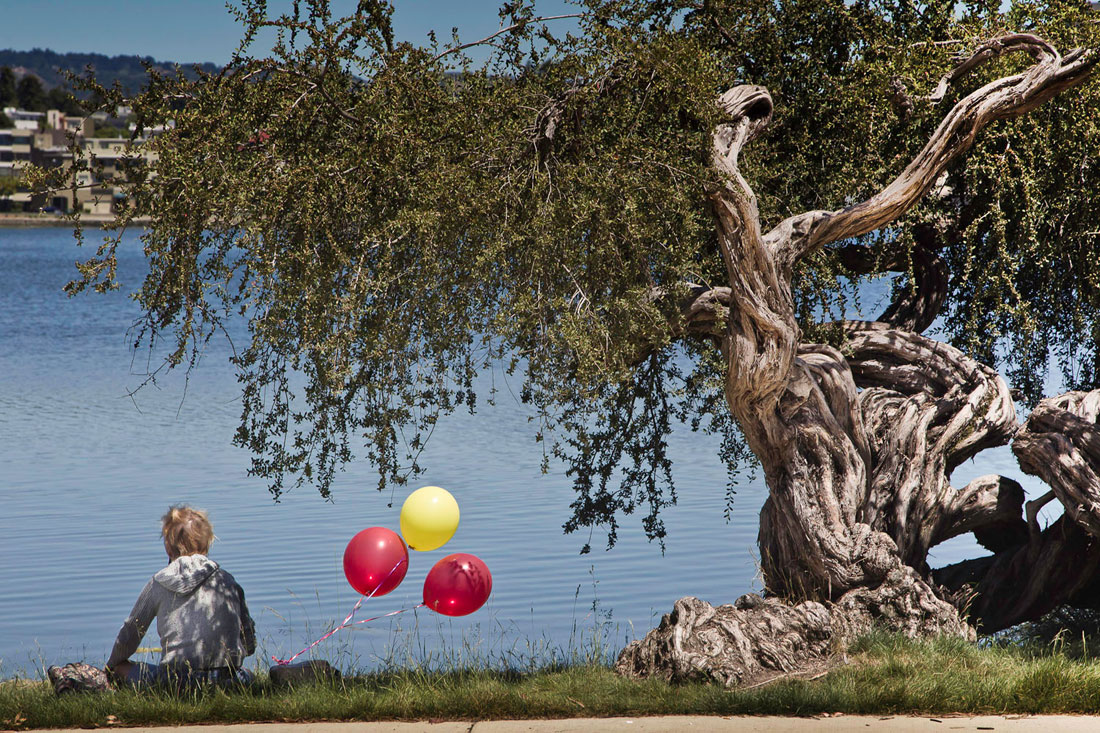 The balloons could be seen from some distance around the lake, expanding the gesture across the landscape.